There's Shane Greenhall, a singer with a powerhouse voice and the quietly determined approach of someone who knows exactly what he wants. There are Ian 'Shiner' Thomas and Dave Winchurch, a pair of skate rat guitarists who wear their love of grunge and punk rock on their sleeves. There's bassist Lloyd Wood, who, with his long hair and tattoo of five crows in flight, looks like he could have stepped out a stoner rock band. And there's drummer Ronnie Huxford, a man who buzzes with restless energy and voluble sociability. As co-owner of the tattoo studio, this is his turf.
Together, the five of them make up Those Damn Crows, one of the fastest rising new rock bands in the UK. Their debut album, the powerfully anthemic Murder And The Motive, has seen them push ahead of the pack. At a time when British rock is making itself known on the world stage once more, Those Damn Crows are right there in the thick of it.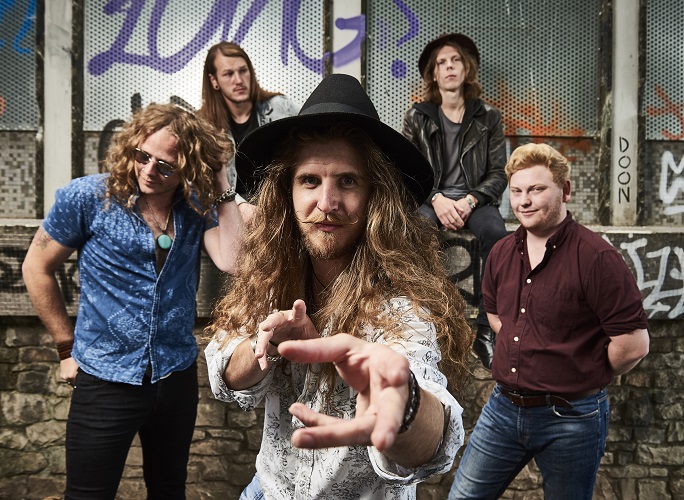 Bad Touch formed in 2010 when the band members were still in college and over the next few years [and over 500 shows] established a reputation as a dynamic live act in venues all around the UK.
They have toured the UK supportings bands such as Skid Row, The Answer, King King and The Kentucky Headhunters, completed 3 headline tours, played most of the UK's major festivals and are now taking the first steps in mainland Europe with shows in Germany, France, Switzerland and Holland.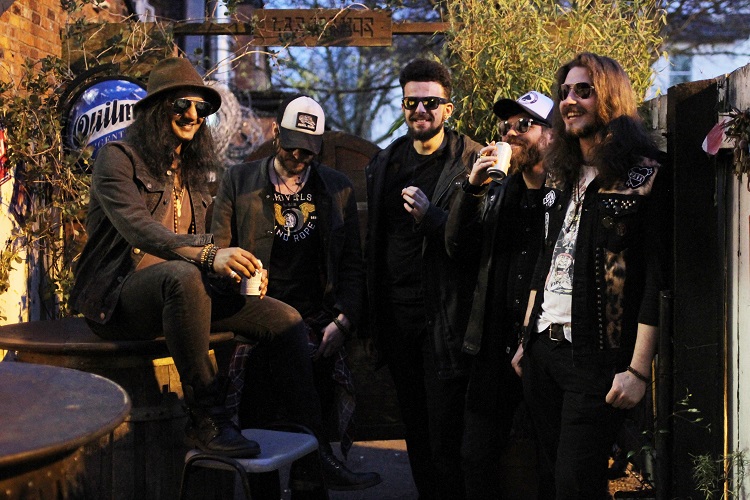 Gorilla Riot are a 5-piece dirty rock n' roll blues machine from Manchester, England. They deliver a 3-prong guitar attack with multi-part vocal harmonies to play raucous blues-based rock, combining elements of grunge, stoner and country to create a full-on high energy rock show.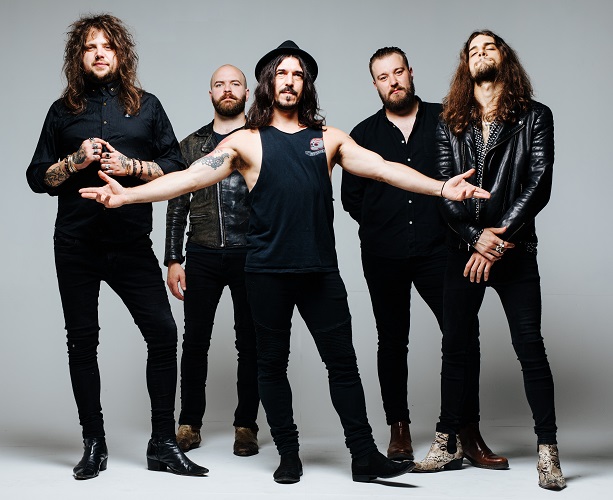 Piston are a British five piece rock n' roll engine made up of four members from the midlands greased with a vocal roar from the south… which, when put together and fired up produce a no-nonsense sound not to be reckoned with!
Florence Black are a young rock band from Merthyr Tydfil, South Wales. Writing and performing together since childhood, Tristan, Jordan and Perry's impressively self-taught musical abilities have garnered all sorts of attention since they exploded onto the charmed Welsh rock scene as passionate and raucous teenagers.
The trio's energy, absolute determination and undeniable songwriting skill, tangible in tracks such as Down, and the surprisingly beautiful Grove Street, has earned them recent airtime on Planet Rock Radio and a growing, highly addicted fanbase.
Samarkind are a Dublin based hard rock band. The band comprises members from 3 countries countries, lead vocalist born Birmingham, England is David Paul Byrne, the lead guitarist born in Kozecin, Poland  Michal Kulbaka,, bass player born Dublin Ireland Mark Dempsey and drummer born  Dublin Ireland Darragh O'Hehir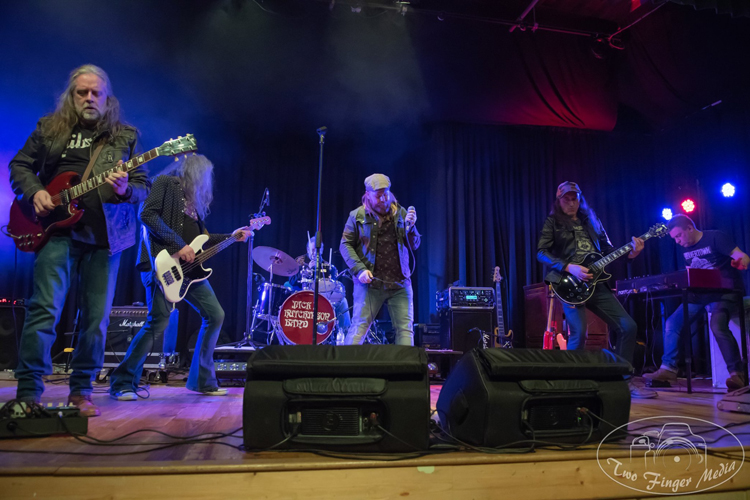 The Nile Deltas are a rock 'n' roll band on their own terms, an unashamed 'song' band with a voice up front drenched in soul. Soaking up the influences of the bands who inspire them, The Nile Deltas have arrived at their own place, a very British rock band with an American flavour, think early Whitesnake with a feathering of The Black Crowes, Free with a faint aroma of Blackberry Smoke.
Jack J Hutchinson is a London based guitarist and singer songwriter. Described by Classic Rock Magazine as "Southern-smoked blues-rock with hooks, choruses, the lot", his most recent album 'Who Feeds The Wolf?' reached #1 in the Amazon Blues Chart and the iTunes Blues Chart Top 5.
Picture a scene: Royal Blood sharing a beer with Black Stone Cherry, whilst Rival Sons play pool in the corner. That'll give you an idea of what to expect from AT THE SUN. Mixing up heavy dirty guitars, pounding rhythms, soaring vocals and ripping solos – meet one of the UK's brightest new bands At The Sun.
Made up of furry-faced frontman Simon West, Nick Manners on Guitar, Bass player Nick Blackburn and Joe Chivers on Drums, currently aided by Rory Lewis on second guitar, The Hot One Two are a humble collective of musicians hailing from Cambridgeshire.
Bound together through a mutual love for Rock music (and all it entails), the band are seeking to spread their message across the nation – a message to reassure the UK (and the rest of the world for that matter), that Rock music, is very much alive!